When do you stop painting outside?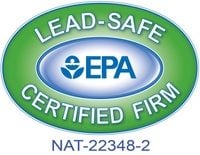 At Monk's, we take every precaution to ensure a successful project. When it comes to exterior painting, we pay special attention to the weather. Weather doesn't always cooperate and every year the seasons are different. The most common questions we have about exterior painting and the weather are below.
"When do you stop painting outside?"
"How late in the season can you paint?
"When is it too cold to paint outside?"
There isn't a specific day on the calendar when we stop painting outside.  Once it starts freezing overnight on a regular basis, we stop painting exteriors.  This is usually around Halloween, but we have stopped painting as early as October 15th and one year we almost painted until Christmas.  If we see that a night is going to be too cold, we treat that day as a rain day and do not paint.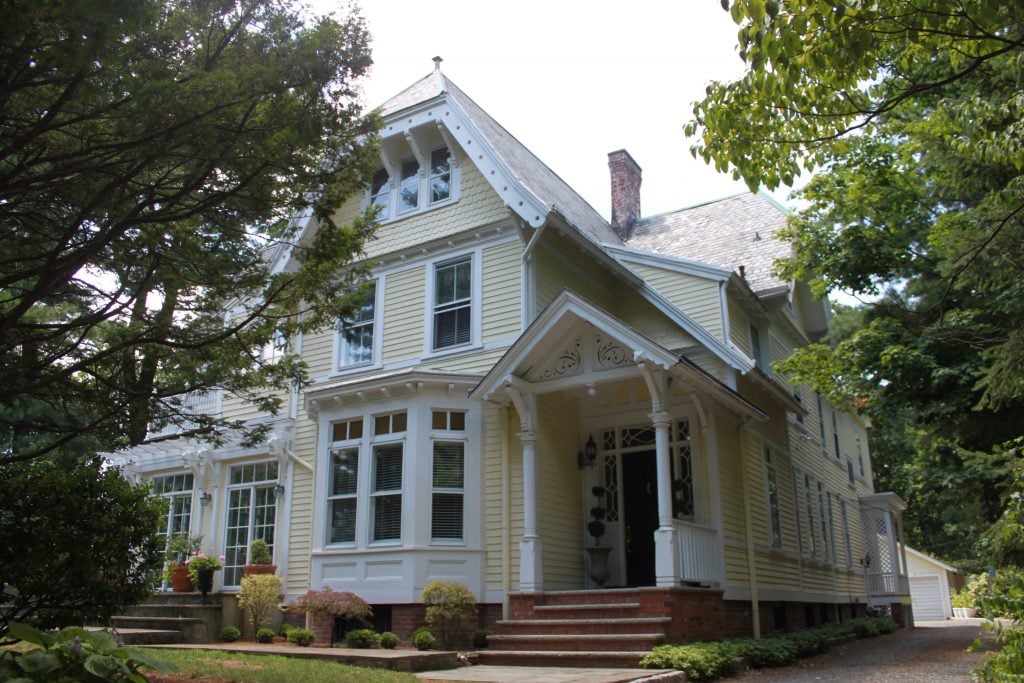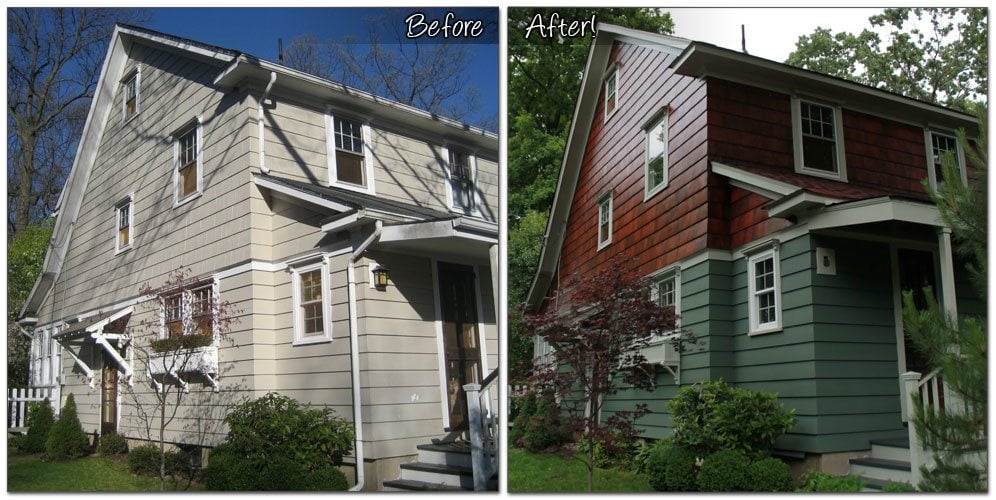 We use Duration Paint from Sherwin-Williams and Aura Paint from Benjamin-Moore.
" If you need to paint outside with latex paint when temperatures are moving up and down like a yo-yo, I suggest you use one of the latex like Duration, Resilience, or SuperPaint. These products can be applied and will cure at lower temperatures, as low as 35° F. Traditional latex-based paints need temperatures above 60° F to cure properly. Warmer temperatures are needed to allow the latex particles to coalesce, or melt together. That is why the spring and fall can be tricky times to paint outside. A common mistake is to paint when the daytime high temperature gets above 60° F and the nighttime temperatures get much cooler because dew forms on almost everything as soon as the sun goes down. Even though the temperature was OK at the time of application, the paint can stop coalescing. This permits moisture to get into the uncured paint film allowing certain ingredients to come to the surface when the moisture evaporates, causing surface staining and possible adhesion problems."
Paint Details from the Benjamin-Moore Website
Regarding Aura Exterior Paint – "This high solids formula is suitable for a variety of exterior surfaces and can be applied as low as 4.4 °C (40 °F)."
At this time of the year you still have time to schedule an exterior painting estimate and get on our schedule.  We are a full-service home improvement company and in addition to handling painting your outside, we can handle:
Can I get on your Spring exterior painting schedule?
Absolutely! If it gets too late in the season, we are happy to put you on our list for the spring. We will schedule an painting estimate now, in the Fall, so that you will know how much it will cost.  To guarantee your place on our spring schedule, we ask for a $100 dollar deposit. We never really know when our exterior season will start until we see what the weather is like. Once it gets over freezing on a regular basis, we are back outside painting exteriors again. This is usually around late March to early April.
If you are planning on painting the exterior of your home, we would love the opportunity to discuss your painting project with you.