7 staircase ideas to give your home a new look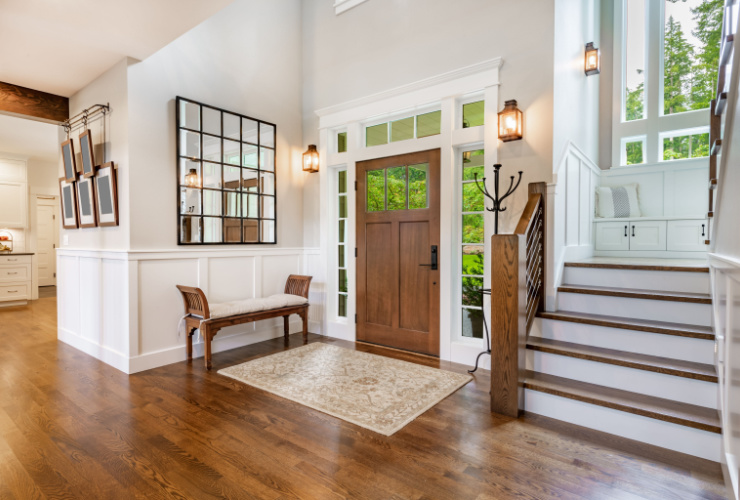 Staircases are one of the most overlooked design features in the modern home. We found that homeowners prioritise other home improvement projects over staircase design in our Trends Report. But just because you don't have a spiral staircase doesn't mean you can't elevate your staircase to express your interior design style in full effect.
Check out our staircase decorating ideas for some inspiration.
Spice up your staircase with a new carpet design
A great way to experiment with your staircase design is to switch up the stair carpet. Choose a colour that complements your interior design style while drawing the eye up the stairs. If you're feeling adventurous, go with a pattern like a striped stair carpet.
For all your stair carpet needs, reach out to a carpet fitting specialist by posting a job on Rated People.
FIND A CARPET FITTER
Look at bannister rails differently
It's also worth exploring some bannister ideas. Choose your material, whether it's a traditional wood or a contemporary glass stair bannister. Look out for materials you can recycle and upcycle! Modern stair railings play with curves and rounded edges for a sophisticated look.
Invest in under-stairs storage
Under-stairs cupboards may be small but they can be really useful too! Bookcases, pantries and reading nooks are all popular under-stair storage ideas. What room would you like to expand or could do with some backup storage? Hire a tradesperson to complete this transformation for you by posting a job on Rated People.
FIND A TRADESPERSON
Check out innovative space saving staircases
There are clever stairs for small spaces such as open stairs that create an open-plan feel. Combining stairs and storage opens up a house with limited space. Are your stairs wide enough to also be used as a bookshelf, for example? Or play around with the height by installing sunken or floating staircases.
Embrace bold staircase decorations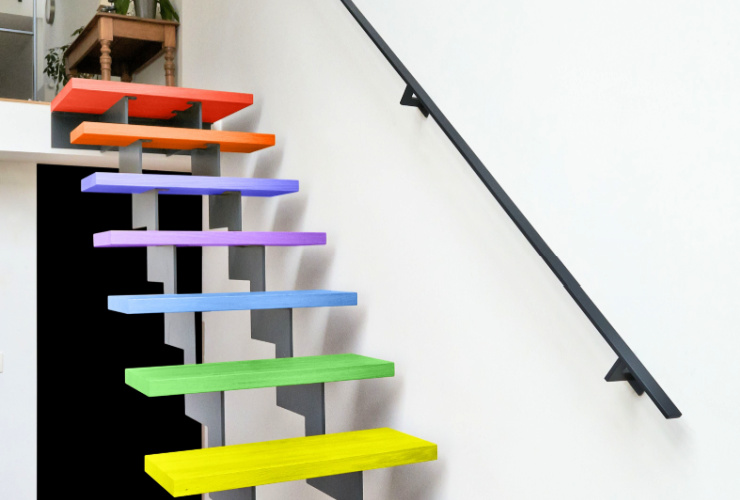 Going for a bold colourway creates interest and contrasts with the rest of the house. Have you ever thought of decorating a black and white staircase? It's something different and unexpected for staircase design. Colour blocking would work well too!
For help with repainting, find a professional painter and decorator on Rated People.
FIND A PAINTER AND DECORATOR
Explore stair panel options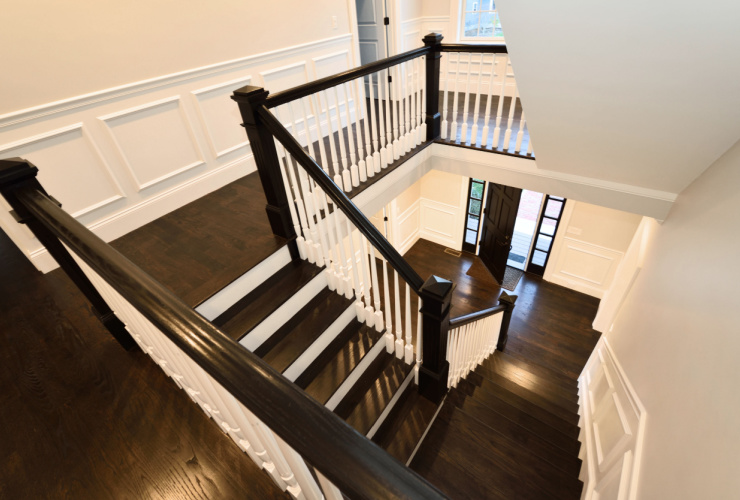 Stair panelling accentuates the height of the staircase. You can keep it classic with wooden panels painted white. Take it a step further by choosing a dark wood or painting the panels a darker paint colour. You can always cheat with panel effect wallpaper.
Hang feature artwork on the stairs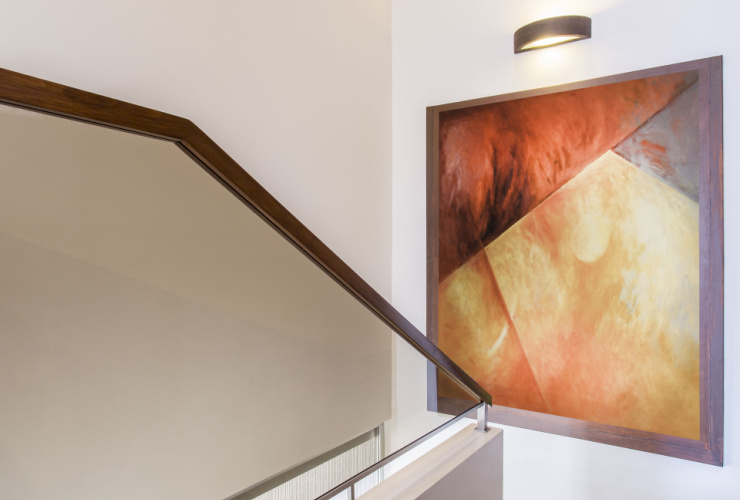 For the final finish, how are you going to decorate your staircase? Among the stair wall ideas, you could use hanging pictures and artwork to create a bit of a gallery wall. It draws the eye upwards and replicates designs of modern staircases.
To ensure this decor is hung safely, find a trusted local tradesperson to do it for you through Rated People.
FIND A TRADESPERSON
Starting a staircase project
You've got plenty of options for how you can turn this forgotten design element into a stunning and stylish feature. Pick the staircase design that works for you and your home and then go for it with confidence! Don't worry about doing the whole transformation yourself. Our professional tradespeople are here to help. Just post a job on Rated People to get started.
FIND A TRADESPERSON